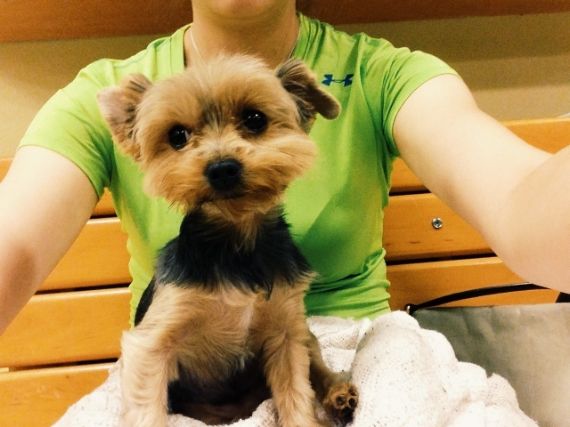 yesterday, i had to take bella to the vet because she had blood in her stool! i got to orly's (bf) apartment and his bed, the hallway, the restroom--full of bloody diarrhea! i freaked! i took her to a near by vet, seeing as our vet was about 30 minutes out of the way, i wanted her to be seen fast. they told us that she was dehydrated and that her intestines were swollen. they gave us meds, told us if she didn't get better by tomorrow then we'd have to take her back so they can do an x-ray to see if there is any blockages (which could be life threatening). later that night, she wasn't getting any better! she wasn't drinking or eating anything (we even tried to force feed her and she wouldn't open her mouth), we were getting worried, after the doc hit us with the life threatening part, i didn't want to take any chances! we called our vet, well the emergency hotline anyway and gave them a brief update on bella and they told us to go in. they couldn't tell us what was wrong with her just that she was super dehydrated, her temperature was extremely low, her blood count was too high and to make matters worse she had gone into shock. they hospitalized her, put an iv on her and wrapped her in a warm towel and started working on her when we left around 12:30 am.
my poor baby! we left her there overnight and her vet was nice enough to call us when she left the clinic at two in the morning and told us that bella was doing better. her temperature had gone from a 90 (regular temperature for a pup is 101/102) to a 97, her blood count went from a 74 (normal is around the 40's) to a 42 and that she was alert before they took off. she said bella has something called hge, not contagious or anything, but could be fatal if not treated right away! thank goodness we took her in when we did!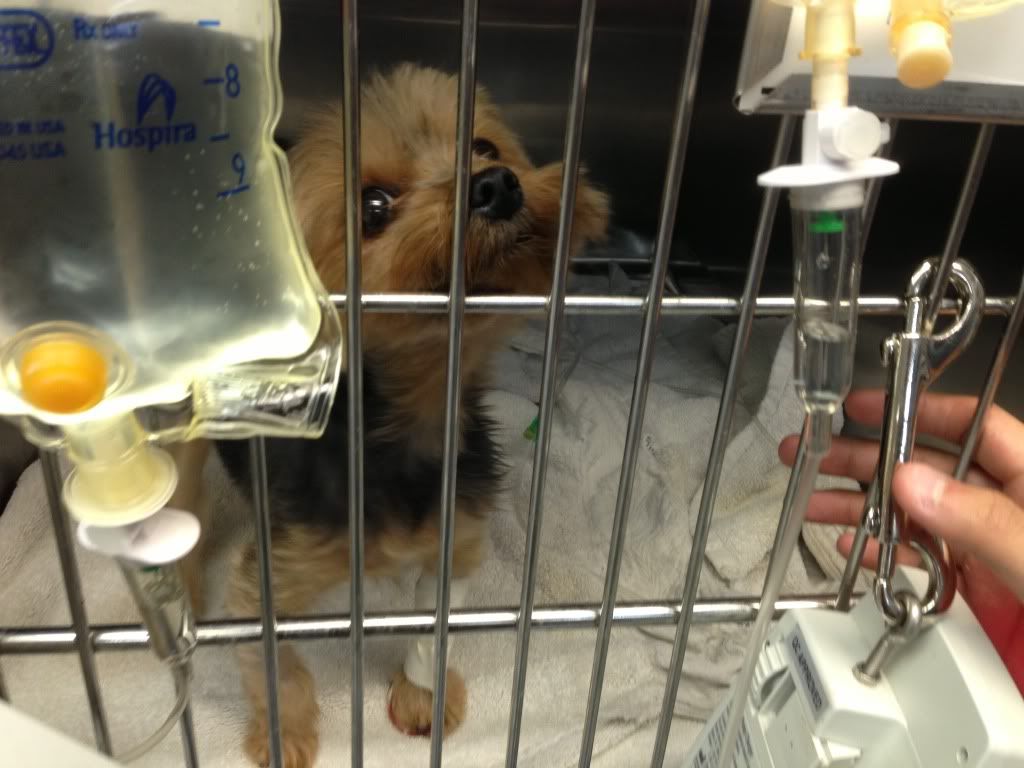 this morning, we went by and bella is doing soooo much better! she was wagging her little tail, she hasn't had any blood in her stool, and she ate in front of us! best feeling in the world! we are still waiting for the results of some tests we had done and they want to keep her another night for observation. hopefully, the tests come back negative and she starts to feel better so we can take her home tomorrow!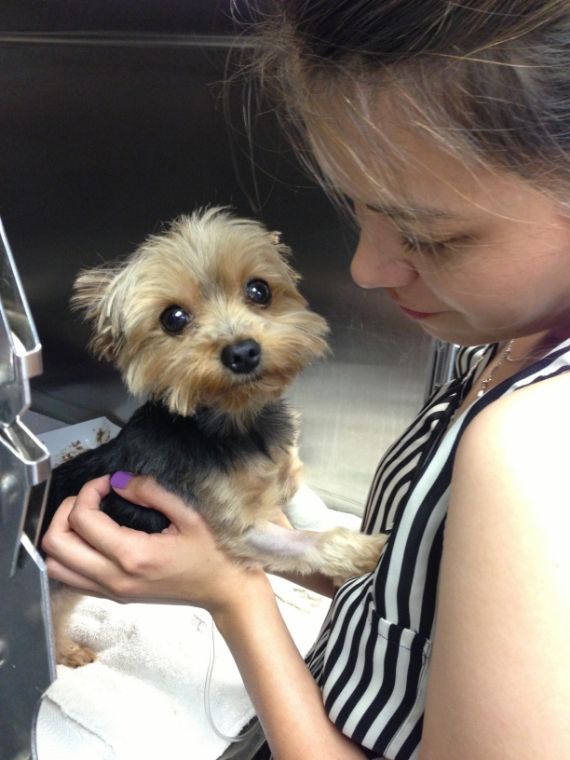 keep her in your prayers!