i came to work this morning, and found that my topshop buys came in! yay, i ordered them a few weeks ago and since they shipped from the uk, i believe.. i couldn't track my order so i was worried it wasn't going to get here by the time i left for la. they have a shop up there and my sister scored some ah-mazing deals last month so i can't wait to go check it out for myself next week. anyway, i got some great stuff in and these are my top fave. some of these items were on sale, except for the black monochrome print shirt, the multi-colored skirt and the hats.. they put a good dent on my credit card but worth it. i am in love with my replace you crop top and those cute little neon canvas slippers, my new favorites.. i swear! the skirt did seem a little big for me, i'm hoping i can exchange it for a smaller size in la or maybe i should just take it in, i haven't decided just yet. i want to wear everything right now! but i'll have to restrain myself. i'll be packing a few of these items for my trip this weekend. i made a set on polyvore to feature the different items i bought! i made the mistake of getting on their website this morning and took a look at the "new in" tab and of course, i am lusting over several items! below are the items i want, and i am trying to resist the urge to buy it now, but my poor credit card cannot take it. i'll have to wait until some of these items either go on sale or i win the lottery in the next few days. whichever comes first.
can you tell what my favorite color to wear this summer? i love all things neon and that maxi dress, split skirt and scarves are making me weak! i want them.. now! this is torture, i shouldn't even be looking. i stopped my online "window" shopping last week when orly told me we have to save for la but i started up again and boy was that wrong! i hope i can contain myself until this weekend. wish me luck :P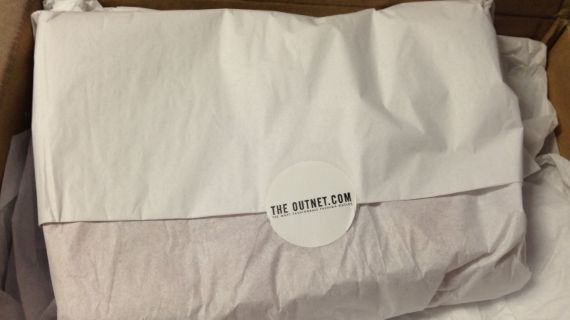 ups just came in with my new current/elliot coral skinnys that i scored at the outnet.com, designer clothing for over 50% off.. gahhh! my aunt had sent all the cuellar girls (the girls in my family) an email back in 2011 saying that she just got christian louboutin shoes for $150. we all immediately tried hard to find a great deal like that but i never scored, not until now! current/elliot jeans for less that $80, have you ever heard of such nonsense! usually they run over $200! i love this website, check it out whenever y'all have the chance. i had scored some current/elliot boy friend jeans at wasteland a few years ago.. 40 bucks! amazing deal, but i ruined them by slipping in my foot too fast breaking through the distressed part at the knee, now it just looks stupid so i'm in search for new destroyed jeans, skinny this time. as you can see, i went on a little shopping frenzy before i had bella's hospital bills to worry about. i think a day or two before she got sick i ordered a few things, i didn't regret it then but i did right after bella was hospitalized. but now that bella is much better and i physically see all that i ordered, i don't regret it all that much anymore. i loved everything i got! monday has started off great, these words have neverrrr come out of my mouth. mondays usually suck for me but today is one day closer to the weekend and i cannot wait for what the rest of the week has in store for me. happy monday!